Happening
Luther Price: Speaking Clown to Power
Melbourne and Brisbane, Australia
Details
Part of
OtherFilm Festival 2014
Where
Gertrude Contemporary, ACMI, Metro Arts, Institute of Modern Art
Starts
Wednesday, 11 June 2014
Ends
Thursday, 19 June 2014
OtherFilm is proud to present Boston-based experimental film icon Luther Price in Australia for the fist time.
____________________________________________
MELBOURNE DATES
Wed 11 June 2014 6pm – Gertrude Contemporary
Fri 13 June 2014 730pm – ACMI
BRISBANE DATES
Wed 18 June 2014 7pm – Metro Arts
Thurs 19 June 2014 630pm – IMA
____________________________________________
Described memorably by NYC's Light Industry as "Brakhage after Punk", Price's rigorously composed celluloid constructions exploit found footage to explore controversial and sometimes graphic subjects including pornography and surgery.
Price's 'psychodramatic' performance works are also legendary, incorporating Super8 and 16mm film in a dialogue with the male body in extremis.
Luther Price has devised a special performance for Australian audiences called "SAD DAY GLAD DAY" which he will realise in the intimate environment of Gertrude Contemporary's Studio18 on Wednesday 11th June 2014 at 6pm. This work will be repeated in Brisbane a week later on Wednesday 18th June 2014 at Metro Arts.
Of this performance his says: "lets try to ask people to bring a doll……………we can call the piece …………."sad day glad day"…………we just need a power sand grinder……………..table vices….to hold the doll heads down…………….protective eye goggles……….for me ……..in case …i go blind…………..a nice sharp hand saw………….cup cake frosting…………….white / vinella………..and chocolate fudge ……..ice scream clown sprinkles…………..lots and lots…………….balloons …record player……..super 8 sound film projector……………..…CLOWN SPRINKLES……….but i'm think one thing we could request is that our guest bring a doll to me as a gift………..DON'T TELL THEM BUT I WILL THEN MUTILATE THEM………..IN PUBLIC………….THEN THE RESULT WILL BE A SCULPTURE I CAN LEAVE BEHIND……BAD DOLLS MUST PAY……………DO YOU THINK YOU CAN GET PEOPLE TO BRING DOLLS…………….?….…………..IF SO,…AND AFTER ,…I WOULD LIKE TO DONATE THE FINAL SLAUGHTER MESS TO ANYONE WHO MIGHT HORDE IT……………….WE DON'T WANT THE REMNANTS IN THE TRASH……….I'M EXCITED NOW………..THANX FOR WORKING WITH ME …………….lets keep up on details though…………very best, luther"
Following this performance, Luther Price gives a special screening of rare 16mm and Super8 films in a program he calls "IS IT THE TRUTH" which takes place at ACMI in Melbourne on the auspicious date of Friday 13th June at 7pm. This screening will be repeated in Brisbane on Thursday 19th June at the IMA.
We received this message: " IN THE STRUGGLE FOR COMFORT WE SEEK GOLD WHILE OUR HEARS BLEED……………THIS IS NOT NEW …..IT'S JUST WHAT WE DO……BUT THE FLIES AND MAGGOTS ……..THEY ALWAYS COME……..THEY FIND YOU…..WE ARE THE FOOD AND THIS EARTH IS OUR DUST………….WE LIVE IN A GRAVE YARD ………THIS IS OUR PLAY GROUND…………WHERE WE STRUGGLE FOR OUR COMFORT…….WHERE WE PLAN AND MAP OUT OUR DAYS…….MINUTE BY MINUTE………….AS WE CONSUME…….WE STRUGGLE FOR COMFORT……………AND DEATH ,…PERHAPS A BEAUTIFUL THING ……A SILENT WHISPER…………….BUT WE DON'T WANT TO KNOW ABOUT THAT…………SO WE SLEEP BUT WE DON'T WONDER ABOUT THAT EITHER …………WE WAKE AND CONTINUE THE PATH FOR THE STRUGGLE OF COMFORT…………….AND TEASE OUR SELVES INTO BELIEVING THAT EVERYTHING WILL BE JUST FINE…….BUT THE DUST GROWS HEAVY…………………AND A HALLOW KISS FOR THOSE DEPARTED……………..A HUNGER MOVES IN WHILE PAIN AND SADNESS BECOMES RELAXED AND BRIEF…………………THE FLESH REMAINS FOR NOW BUT IS IT THE TRUTH…………………….." LUTHER PRICE……..5/16/14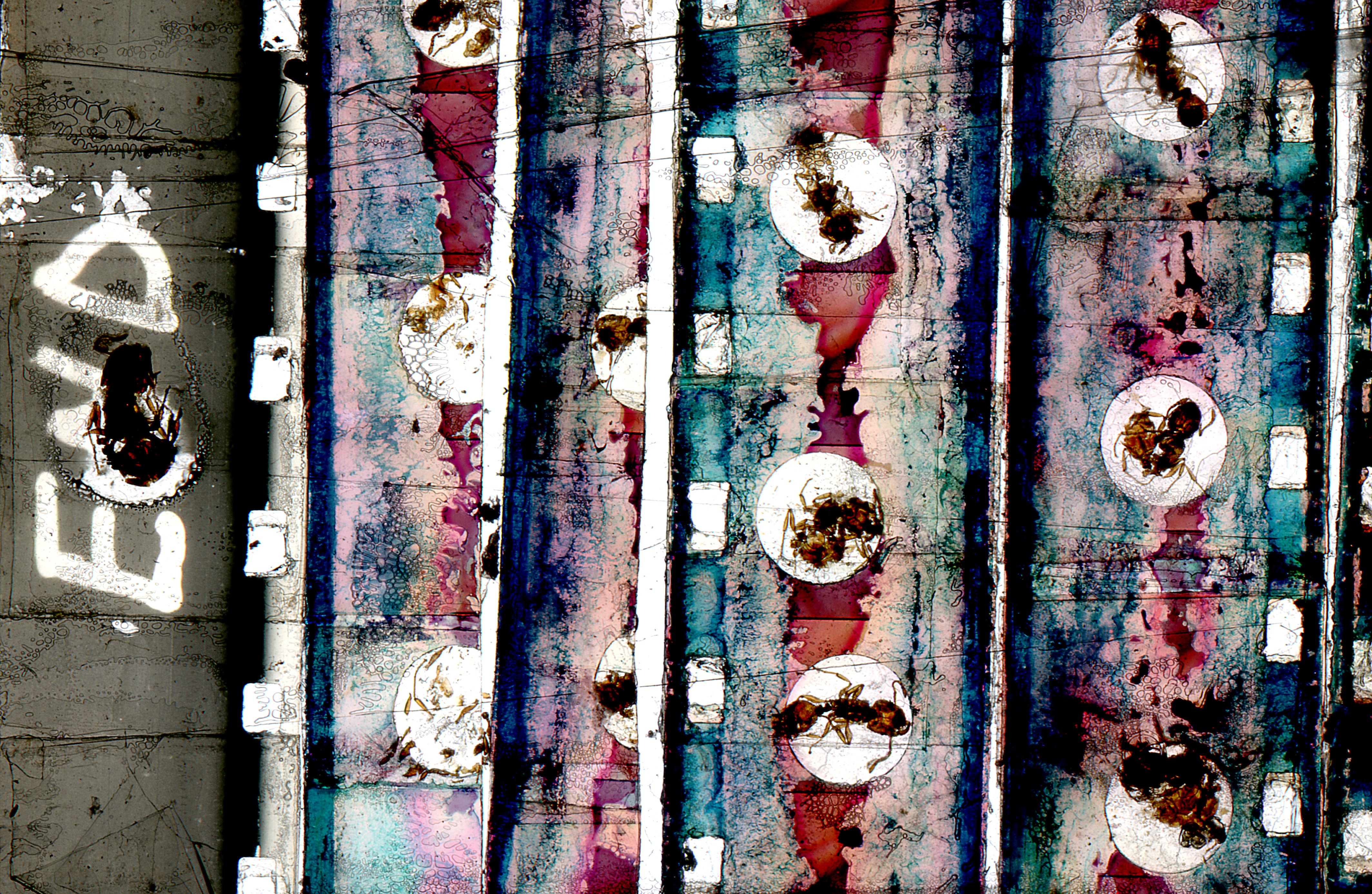 "Whether creating pummelling juxtapositions from repurposed porn images or with Price decked up in drag or dressed as a clown, his pieces come bounding at you in full heat. They are formally rigorous, relentlessly psychodramatic attempts to work through familial bonds, dark fantasies, and tortured realities.". Andy Lampert (Anthology Film Archives)